I was incredibly indecisive in the beginning of this applied project process switching from idea to idea to idea not really able to nail down what I wanted to devote energy to. I asked myself what I truly enjoy about my disciplines: psychology, sociology, cultural studies and social psychology. My answers kept circling back to the same thing, people. Talking with people and wanting to know more about the foundation of their very beings is what brought me to my major in the first place.
I love to tell stories and anyone who knows me will tell you I am quite the narrator of my own life. However, the direction I wanted to follow for my applied project was to find individuals both similar and completely different from me to tell me their sides of the story.  What I really wanted to target within my applied project was to have it relate to my research article that I was writing simultaneously. My focus regarding podcast participants was to talk to students, as my research article is about students and their battles with anxiety and depression. Of course, I wanted to have variety of participants so I sought help from the Global Engagement office to connect me with some international students. The reason I began my search with international students is because I think to hear a foreigners perspective of our very own society/university system and personal preferences as Americans is vital to growth.
I conducted podcasts with 5 separate individuals and spoke to each of them from 25-60 minutes about any and all similarities or differences between their experience with a foreign society/culture. I spoke to students because my personal interest is how college kids view their experience. Understanding the wants, needs and feelings of the people actually going through the university process can help any outsider build a stronger connection to our great successes and struggles.
Photo of Bucharest, capital of Romania.
The first podcast was with my fiancee Andrei Cerbu who is from Romania and majored in Political Science and some international affairs while studying there. Andrei and I chatted about all things regarding Romanian college system and differences between both America and Romania. Andrei has worked in England and the U.S.A. (where he met me), and has traveled extensively throughout Europe. I visited Italy, Germany, Romania, Belgium, Scotland, the Czech Republic, Austria, Hungary, Slovakia, and many other places with Andrei and we have become obsessed with travel and exploring new cultures. I so appreciate that my partner and I can share this interest!  We talked about all things from gypsy culture to sustainability measures to foreign policy. The EU really is such an interesting dynamic, and although every country has their respective problems, the togetherness of European nations and to hear how they work together is a valuable thing to admire and appreciate.  It was fascinating to hear him explain how he traversed through his university journey, and to see what stood out about American society to him after moving to the United States. To listen to my conversation with this intelligent and painfully practical individual, please listen here!!
Rio de Janeiro, Brazil
The second podcast really solidified why I wanted to conduct podcasts in the first place. I spoke to Vinny Mota from Brazil, and to listen to his words really ended up opening my eyes. A line I will never forget that he mentioned to me was "American's have more stuff, but less time to enjoy them" and I found that incredibly profound for someone who has been in the U.S. for less than 5 years. The conversation between Vinny and I really outlined a lot of issues and differences a regular American may never think about in their lives. This is a fantastic podcast, but for some reason the sound isn't as strong as the others so I would suggest plugging in headphones to hear Vinny and I's convo!!!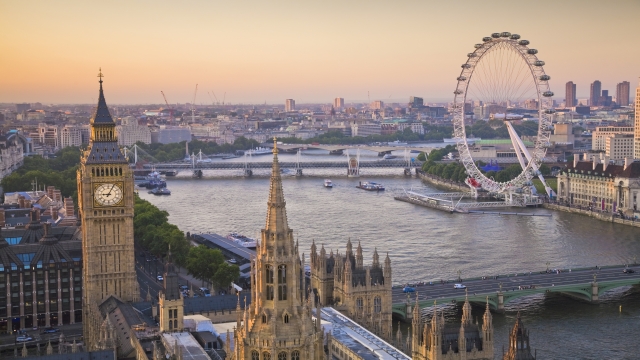 My third episode was with Adam Beckett, a sophomore who is on transfer from the University of Plymouth in England. Adam and I chatted for some time, like an entire hour! We spoke about controversial issues between the countries like Trump and Brexit and how students view both of these entities. Adam was incredibly knowledgable regarding both the political atmosphere of Britain and the collective feeling shared about current events in the country.  He doesn't like English tea or American coffee, but he surely has a firm grip on plenty of current events and how they affect students in both countries. Adam was a pleasure to have on my podcast and I would suggest anyone to talk to a Brit to gain some perspective.
Franconia Notch, New Hampshire USA
The fourth podcast participant was one of my podcast participants Brooke. Brooke and I have known each other for years and when she moved away from our hometown, we ended up at the same university years later! The reason I interviewed Brooke was because she had inspired my year long study abroad journey in 2017-18. Brooke studied a full year in Plymouth England and seriously loved it, but knew she wasn't in Kansas anymore. There are a wide array of differences we spoke about, highlighting some great positives from her time abroad and even touched upon a few traveler's hacks. something that stuck out to me about our conversation was when she said "You're not really American until you leave" because when you are abroad you describe your nationality as American rather than of Portuguese , Irish, Asian or whatever heritage you're affiliated with from the immigrants that built this country decades ago. But abroad, you're no longer a unique melting pot of ethnicities and cultures, you're simply American. So much fun to chat with Brooke and this was a stellar episode with  a ton of great information to be heard here!!!! 
American Flag in Paris, France.
My last podcast participant was Jonathan Maloberti, one of the kids I sit next to into my sociology lecture! I knew Jonathan had a brilliant mind and passion for foreign affairs after hearing him comment on some things in class. Knowing this information it was simple for us to connect on a lot of interests and formulate good conversation! Turns out Jonathan has a dual citizenship between France and America and blew me away with all his knowledge from abroad! Jonathan is also a part of Model UN which is an educational event where students learn about diplomacy, international relations, and the United Nations.  I learned a lot from hearing the things Jonathan had to say, and I hope the same for you!
Regardless of how much you think you know, there is never a cap on the amount of information available to be interpreted and redistributed. I think it is essential to speak with others about issues and things that either interest or trouble us. I looked into the lives and perspectives of 5 completely different individuals, all from different backgrounds and heritage. With 3 foreign students living in America and two American students who love foreign travel, it wasn't difficult to get a good conversation going, and I couldn't be more appreciative to have spoken to these individuals on behalf of my applied project! The fact of the matter is, we don't know it all and we never ever will. But speaking with others and hearing their unique perspectives can offer us much more than valuable information, an open mind.
Celebrate the exquisite art of learning through connection and conversation via my podcast! Hope you enjoy 🙂